Superhero Slots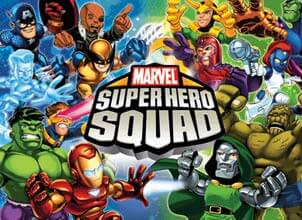 It was back in the initial half of Twentieth century, when the Super hero comic strip was initiated. From then they kept on gaining popularity. Very soon, they were also appeared in serials as well as films. Therefore, it was an issue of time before their presence was sensed in online slots.
The journey of Super hero slots
The very first to explore the brand worth of the super heroes was Cryptologic. They entered in a contract with Marvel Comics for introducing the super heroes on the slot reels. In a period of two years, more than fifteen super hero slots were introduced. Spider Man was one of the most renowned super heroes along with Incredible Hulk, who was featured in 2 online slots.
The theme of these slot games were based on the tales that was related to the super heroes. Their source of super powers along with the weapons they employed as well as their challengers was represented as symbols. Therefore, the fans who recognized these connections found more enjoyment in these games. The branded slot games turned out top be the main competitive lead for Cryptologic and these games were also offered to other gaming operators that employed other software platforms. For this reason, other developers also entered this field.
The new developments
Cryptologic faced a tough competition from Playtech. Playtech too made an accord with Marvel Movies for bringing the similar super heroes in the slot games. The main difference in both the agreements was that, the graphics used by Cryptologic was based on the images taken from Marvel comics, whereas, the graphics of Playtech was based on the images taken from Marvel Movies.
Playtech has released over seven branded slots so far, which include The Hulk, Iron Man, Punisher, X-Men and Blade. With the development in software technology, enhanced audio and visual effects have been introduced in these games. The 4 level marvel progressive jackpot is the most exciting feature of these slots. It is played on a twenty square grid in which the player clicks on the grid squares to expose the levels and when three symbols appear, the player win the jackpot.
After that, Cryptologic made an agreement with DC Comics. They have brands like batman, Superman, Green lantern, Wonder Woman. All these are now featured in slot games. Cryptologic pioneered an inventive feature known as bonus bet to create a difference from Playtech's slots. Playtech and Cryptologic are the two main developers of gaming software, which offer super hero slot games.