All about most common and useful slot playing tips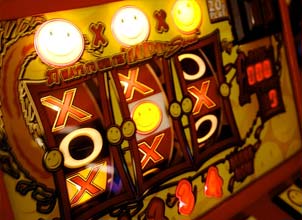 Although slots are usually regarded as a game of luck, there are a lot of useful slot playing tips elaborated that could help you to improve your playing results and get more fun while gambling.
1. Learn pay tables carefully
It is important to know all the information provided in pay tables as it could help you to assess your possible winnings and losses. Using pay table tips about slots rules and slots types players are also able to evaluate the frequency of potential slots payout. If there are a lot of symbol combinations with comparably low payoffs listed, it means that this machine would pay out more often while slot apparatus, which offer large rewards, seem to pay out more seldom.
2. Make maximum bets in progressive slot machines
If players choose to play on progressive slots the best strategy for them is to stake as much as possible. The sense is that progressive machines are connected to some kind of network, which includes a number of other apparatus, and offer usually very high jackpot, which is formed of the money that are inserted into all the connected machines. In order to win this amount you need to play maximum quantity of coins; therefore, among most useful slot playing tips is not to gamble on progressive machines in case you are risk-averse person and prefer to spend your bankroll gradually.
3. Money management
If you are lucky and win some amount of money it is better to put the winnings in a whole or, at least, part of them, aside. In such way you could extend your playing time and make more attempts to win again. Considering that the main purpose of gambling is to have fun, you would contradict this principle if waste all your bankroll and winnings.
4. Do not lose your head
You should be absolutely self-possessed when playing slots machines and remember that your chances of win will not increase if you push the button as fast as possible. We do not recommend to play on several machines at the same time just because you could be easily confused about the rules and needful winning combinations that are associated with different slot apparatus.
5. Do not buy any universal winning systems
It is an obvious fact that slot machines work according to Random Number Generator (RNG) principle. This device is built inside the machines and the game outcome depends only on the RNG's performance. There exists no unique winning strategy that could predict future results of random generator mechanism.
6. Practice on free or trial online slots machines
If you find out some new slots game variation it would be better if you check how it works, what special rules and symbol combinations it provides using free or trial version of the game. There are a lot of such applications issued by a number of online software providers and most of them are easy downloadable for free.